Mark Bennett worked for McDonnell Douglas Helicopter/Boeing for a decade, then in 1999 cofounded an aerospace-only marketing agency. With nearly 30 years of photography and design experience serving the aerospace and defense industries, he founded AeroMark Images to shoot and write for both industry and media.
ROTOR Magazine / September 2021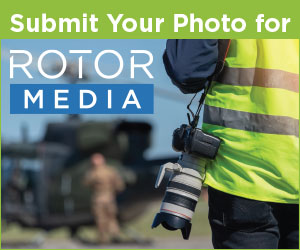 Related Posts
2021 September
ROTOR Feature
ROTOR Magazine
Current Issue Features

2021 September
ROTOR Magazine
HAI on Social
The Hottest Pic This Fire Season!

ROTOR Magazine
2021 June
HAI on Social
HAI salutes a Helicopter Mom